Hi, dear friend! If you have found your way to this blog post, I'm going to go ahead and assume that you're an indie author (one who self-publishes her books) looking for the best tools to help you handle all the nitty-gritty details of author life.
In this post, I have collected my favorite writing resources - the programs, services, apps, and other tools that I use every day and for every release to help me get my books in top shape and to help them get in front of readers. I have personally used all of these and can recommend them as good value items.
Disclaimer: Some of the links in this post may be affiliate, which means I earn a small commission if you buy through them, with no extra cost to you. You can read more about this in my policy.
I hope you find these useful!

KDP - This is Amazon's Kindle Direct Publishing platform. My books are exclusive to Amazon (I use their Kindle Unlimited program) so I only publish on this platform. I find it relatively easy to use, and once you figure it out, you'll be able to navigate it quickly.
Bookfunnel - This is, by far, the best service I have found for delivering freebies to readers and collecting email addresses for your newsletter. They offer many author services, including setting up newsletter landing pages, advance reader copy distribution, and even audiobook distribution, which is something I'll be looking into soon. They have fantastic support and they offer integrations with a lot of major newsletter providers, making for a seamless user experience. I use them a lot.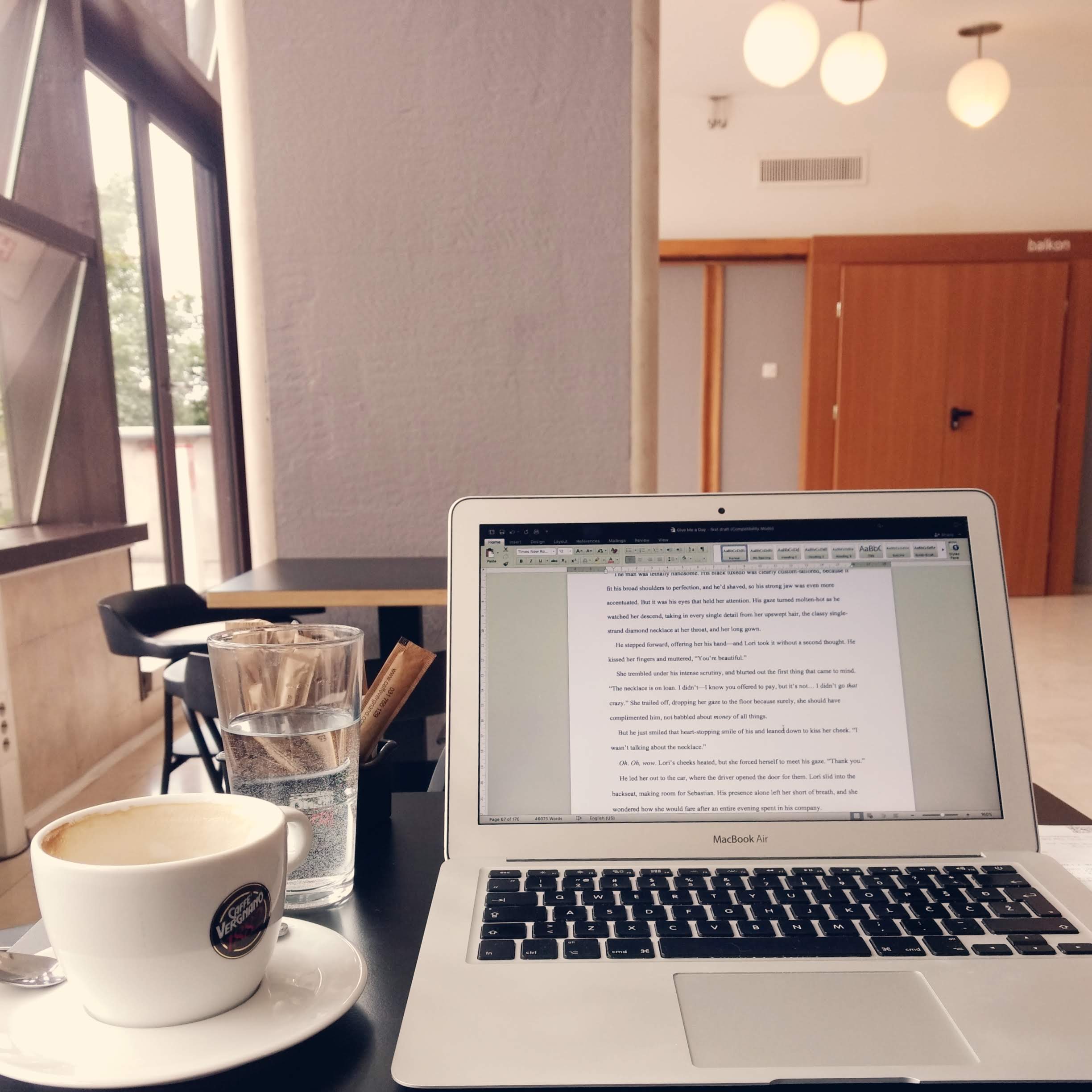 Mailerlite - Ah, the everlasting debate on which email provider to use… I switched from Mailchimp to Mailerlite, and I haven't regretted my decision even once. They have their hiccups just as any other service, and I'm sure there are cheaper ones out there, but Mailerlite have great support, their automations functions are intuitive, and I find them more than adequate for my author newsletter.
Vellum - Sadly, this book formatting program only works on Macs, but since I have one, I can tell you this is by far the best thing to format your books out there. I was a complete newbie when it came to interior book design and formatting, and I learned to use it without a hitch. It's well worth the investment - it pays itself within 3 or 4 books (because book formatting as a service doesn't come cheap) and you can change your backmatter, correct any typos, etc, without having to pay extra or nag another person to do it for you. Invaluable. It does run in Mac-in-Cloud, so that's always an option if you're a PC user.
BookReport - I use this for tracking my revenue. I don't think it's compatible with platforms other than Amazon, but I love that it offers a breakdown of my revenue since the beginning (I started using it immediately) and gives you Kindle Unlimited estimates. It's free to use until you're earning $1k a month, so that's good of them!
Grammarly - I only use the free Google Chrome plugin, even though there's a paid pro version available. This is essential for proofreading emails and social media posts - I am super sensitive about grammar and want to make sure my posts and emails are as polished as possible.
Scribd - Scribd is a book subscription service. At less than $10 a month it's a great place to find audiobooks and ebooks, especially if you don't subscribe to Kindle Unlimited and Audible. I put it on my author resource list because a lot of the writing books I've read and loved are accessible with this subscription, for example Joanna Penn's books for authors. It's good value.

Booksprout - I use the free option of this advance reader copy (ARC) distribution service. I can upload my ARC and get up to twenty new ARC readers for free - thus getting reviews for my new release. I then contact those who reviewed and enjoyed my story, pulling them into my ARC list (that I manage on Mailerlite). They have bigger subscription options as well if you're looking for a more powerful service!
Canva - I use the free option here as well, and it's great for creating quick graphics for my books (not book covers - those get professionally made, of course!). I can put together teasers, sales graphics, branded social media posts, etc. Their interface is very easy to use even for someone with zero design background, and they offer templates for social media posts etc that you can use. They have a pro version that gives you more options, but so far, I've managed to do with the free version quite well.
Time Management and Productivity
Trello - I've recently started using the free version of Trello for my digital kanban board system (that I learned through the HB90 Course [LINK TO MY REVIEW]) so I don't have to put sticky notes on my wall, and I'm really loving it! The option to add labels and checklists is really valuable for me. I'm sure I'm not using the service to its full potential but I'm learning slowly.
Freedom - This is the single best app I've found for blocking off websites that distract me during working hours. If you find yourself scrolling Facebook or Instagram when you should be working, Freedom is a great option for you. It allows you to set up blocklists of websites (that you can personalize) and recurring block periods, so it just cuts you off at 9am every working day, for example, and you're not facing decision fatigue - it simply blocks Facebook and that's it. It also syncs across all your devices. I paid for lifetime access and I'm very happy with it.
Forest - this is an app I use on my phone to track my sprints. It's a gimmicky thing that allows you to "plant a tree" for every sprint that you do - you then collect points and can buy new tree species and so on. I paid the small fee for the upgraded version (one-time payment), which allows me to tag my sprints with different labels (writing, editing, etc), as well as some other neat functions. They also run a charity thing through this app - if you collect 2.5k points, you get to plant a real tree through one of their partners' development services, which is pretty cool. I've already planted two real trees!
Noisli - I use this when I'm working in a busy environment. This used to be coffee shops where people talked loudly next to me, and is now small bouts of time that I get when kiddos are home. I use it to put on ambient sounds (white noise) to block out any distractions. There's a paid option, but I just sign in to the free option, even though it does cut off after a while. It's really good for getting me focused!
I hope you'll try some of these out and that they'll help you in your author career! And if you have any favorites, let me know - I'm always looking to optimize my business even more.
Happy writing!
xo, Zoe