Are you a paranormal romance fan but you feel like you've read all the "big" series? Are you looking for something new to sink your teeth into? I've got you covered, lovely reader.
These stories are fast, steamy reads perfect for curling up in your bed at night - just be sure to lock your door and sprinkle some salt on the windowsill. You never know what might come knocking. ;)
I sorted these according to the magical beings that appear in the books, but there's some crossover for sure. About half of these stories belong to the reverse harem subgenre, which has quickly become one of my favorites to read. Why choose, right? Now go forth and grab a book, awesome characters are waiting for you!
Disclaimer: Some of the links in this post may be affiliate, which means I earn a small commission if you buy through them, with no extra cost to you. You can read more about this in my policy.
God
Sin and Chocolate by K. F. Breene - I was really late to this party, but I read three books in a row and I'm saving the second part of this six-book series for a rainy day when I need a pick-me-up. The storytelling is great, the characters are funny, and the steamy scenes are...well, steamy!

Witch
Tempted by Zoe Ashwood - this is a reverse harem romance featuring a tech witch who's only coming into her powers. Skye is figuring out who she is without her coven, and though she arrives to Alaska armed only with her laptop and her Pomeranian, she's a match for the three hot guys she meets there.
Demon
Seraphim Academy 1: Wicked Wings by Elizabeth Briggs - this is a hot reverse harem academy story with college-aged characters. It features a succubus heroine and seraphim guys (and one hot teacher!) and there's a bully theme to it, but it's really well done.
Wolf
How to Flirt with a Naked Werewolf by Molly Harper - don't be fooled by the cover, this paranormal romance is awesome! It's laugh-out-loud funny, and I reread it every once in a while when I need a good pick-me-up. It's also set in Alaska, which is one of my favorite settings ever.
Vampire
Born in Fire by K. F. Breene - this is the only book on this list I haven't read yet but it's next on my to-be-read pile because it looks amazing! I've read a lot of vampire books over the years, and I've been craving more.
Fae
Power of Five by Alex Lidell - this is, I believe, the very first reverse harem book I read, and it blew my mind. A heroine can have *more than one guy*?! Oh, baby Zoe, how your horizons expanded with this book. Lol!
Angel
Crescent City: House of Earth and Blood by Sarah J. Maas - this is a massive book, and Bryce isn't immediately likeable as a heroine, but I adored this book. It's raw and painful and sexy, which is the best combination!
Sea Dragon
Deep Sea Kiss by Zoe Ashwood - this is the first book in a duet featuring an American expat single mother of twin babies, this steamy paranormal romance will transport you to the stunning Norwegian scenery where ancient magic never really died out.
Fox
For Fox Sake by Emma Dean - one of my favorite reverse harem series of all time features a trio of batshit-crazy foxes and a heroine who's very adept at stealing. This is urban fantasy romance at its finest, and I can't wait to grab another of Emma Dean's series.
Dragon
Her Elemental Dragons by Elizabeth Briggs - this is a fantasy reverse harem romance with four amazing dragons and a heroine who unites them all. I really like Elizabeth Briggs' writing style.
Bonus: Bear
Bearly Married by Zoe Ashwood - you can get this arranged marriage bear shifter romance for FREE. It features a very sexy bear shifter, a floofy 90s wedding dress, and a full HEA!
There we go! Ten series you can start today to take you away for a couple of hours. I sometimes wish I could read a favorite series with fresh eyes, just to experience the awesomeness again for the first time. Grab one of these, start reading tonight, then come back to let me know whether I gave you a good recommendation.
Did you know you can get a free book from me? Jinxed in Love is the prequel to my reverse harem paranormal romance series, and you can grab it for free right here!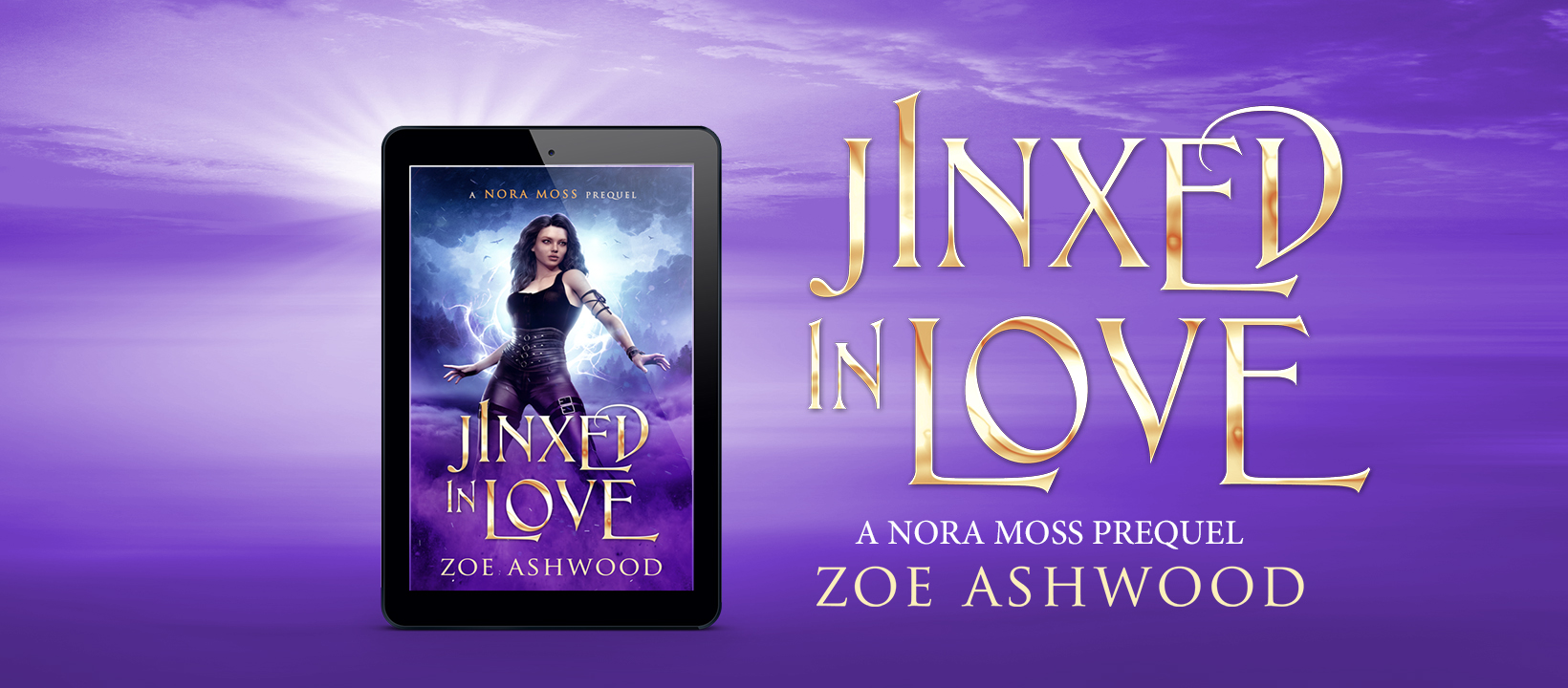 And if you're interested in chatting about romance novels and just meeting more like-minded people who don't shy away from discussing the steamy parts of books (ha!), join my Facebook group, Zoe's Cabin. I'd be super glad to have you there!
Happy reading!
xo, Zoe