Oh hi!
I have fantastic news for you: Cold Attraction, my brand-new SciFi Alien Romance, is out today!
Here's the gorgeous cover, made by Elle Thorpe!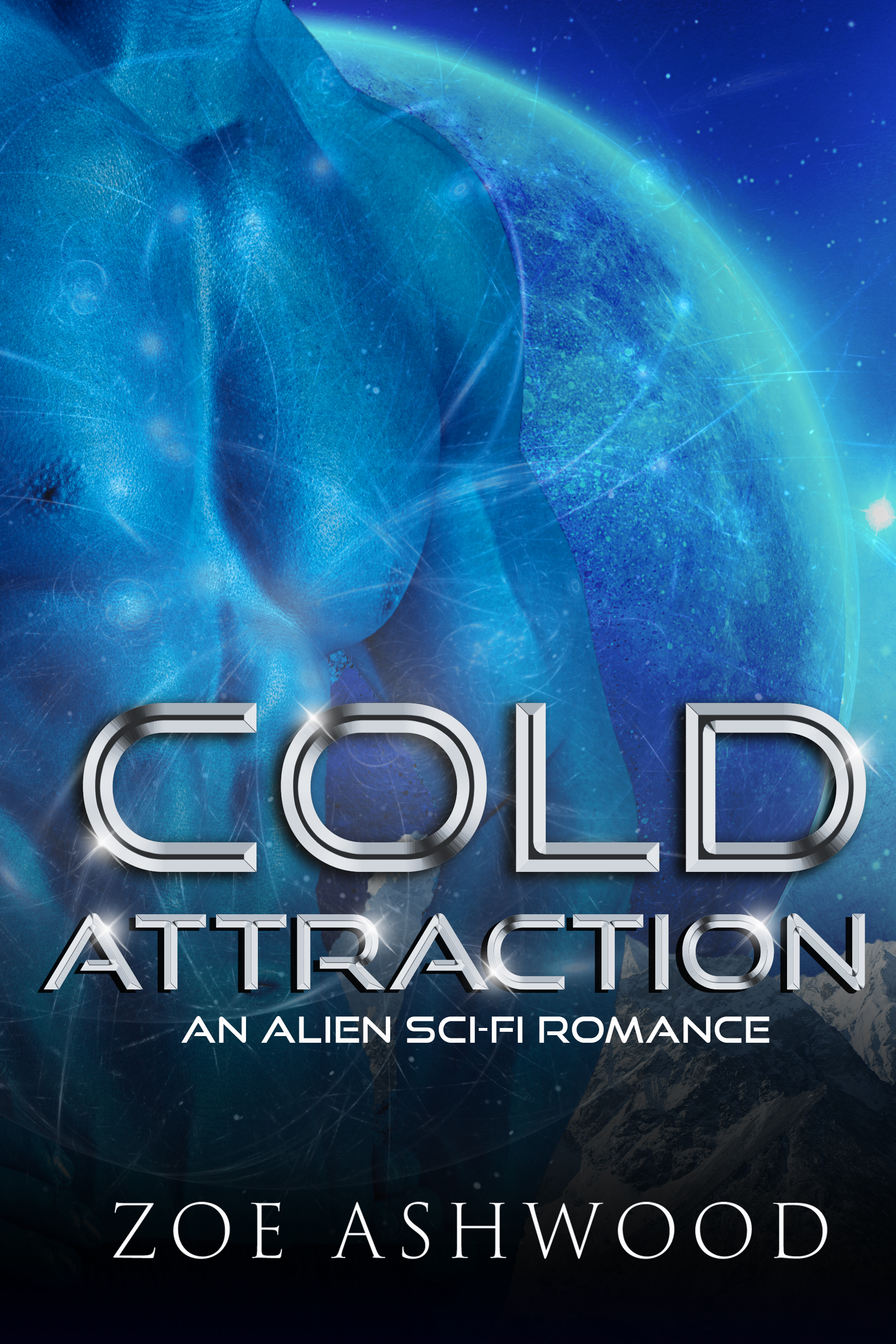 And here's the blurb:
She's hot for an alien…
Adriana is the first human to walk the icy planet Rendu as part of an exploration mission from Earth. An extraterrestrial anthropologist, she's charged with observing the alien culture and finding out what makes them tick. One particularly gruff male makes her heart race and sends her professional judgment out the window…
… but he's cold as ice.
Taron ad Naals brought an expedition of humans to his planet, only to find his home in political turmoil. The King is dead, and unscrupulous enemies threaten the young Queen's life. On top of that, a certain voluptuous, warm-blooded scientist is set on uncovering secrets that should remain buried. One warm touch, and he's hers: she brings him pleasure he never imagined existed.
Her love will melt his defenses.
As Adriana's curiosity triggers a dangerous mess of galactic proportions, Taron must race to save her life. Yet she is the one who will rescue him – and his entire nation.
Cold Attraction is a steamy standalone Sci-Fi romance perfect for fans of sexy alpha aliens and strong heroines. It features a full HEA and has no cliffhangers. Get it today!
Cold Attraction is available on Amazon (and in Kindle Unlimited). You can also add it to Goodreads and Bookbub!
I loved writing this story so much. Taron and Adriana are a fantastic couple, and I hope you'll like them as much as I do. The novel takes place on the ice planet Rendu, which was a blast to imagine!