If you like reading completed series, I have a treat for you - my Norse Sea Dragons duet is finished and now wrapped up in one pretty package.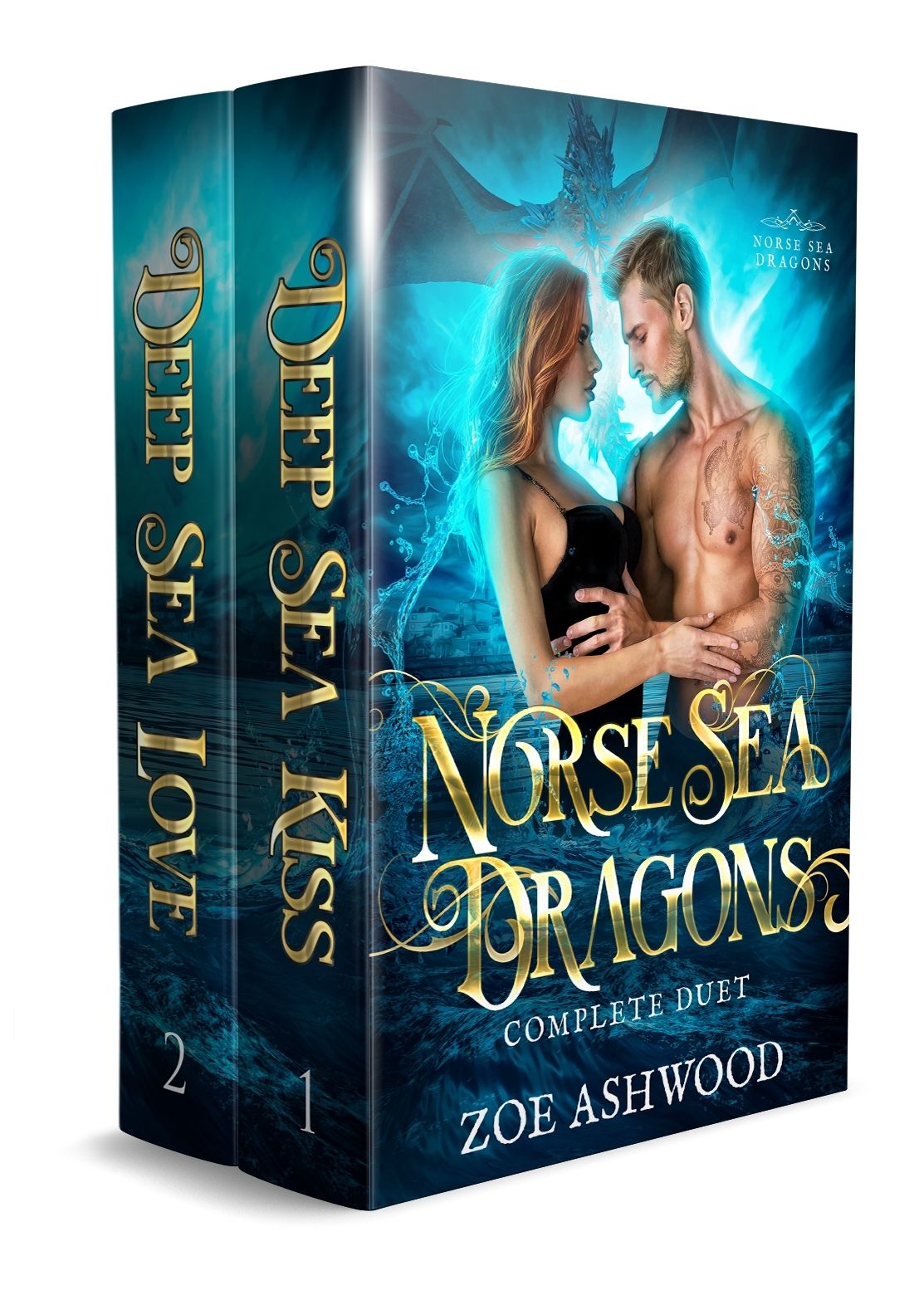 "Go away. My brother is dead."
When Lottie learns her baby twins' father died - violently - she is determined to make friends with his brother. The man is grumpy, secretive, and strange, but she wants her kiddos to know their family, so she's stuck with Eiric.
Eiric wants nothing more than to send his dead brother's ex packing, but she claims Mikkel is the father of her kids. Which is a problem, because their family isn't exactly…human. And if the twins inherited the ability to shift into sea dragons, the pretty human is in for a world of trouble.
But humans aren't the only ones who would love to get their hands on the vulnerable babies. Someone is watching Lottie and her kids, and Eiric is the only one who can protect them. To do that, however, he'll need to earn her trust - and reveal his true nature to her.
The complete Norse Sea Dragons duet includes Deep Sea Kiss and Deep Sea Love. If you love Vikings, dragon shifters, and stunning Norwegian settings, dive into this story today!