Dear reader,
I'm happy to announce that my Nora Moss series is now complete! Nora's adventure is finished, and you can binge-read the entire story in one go.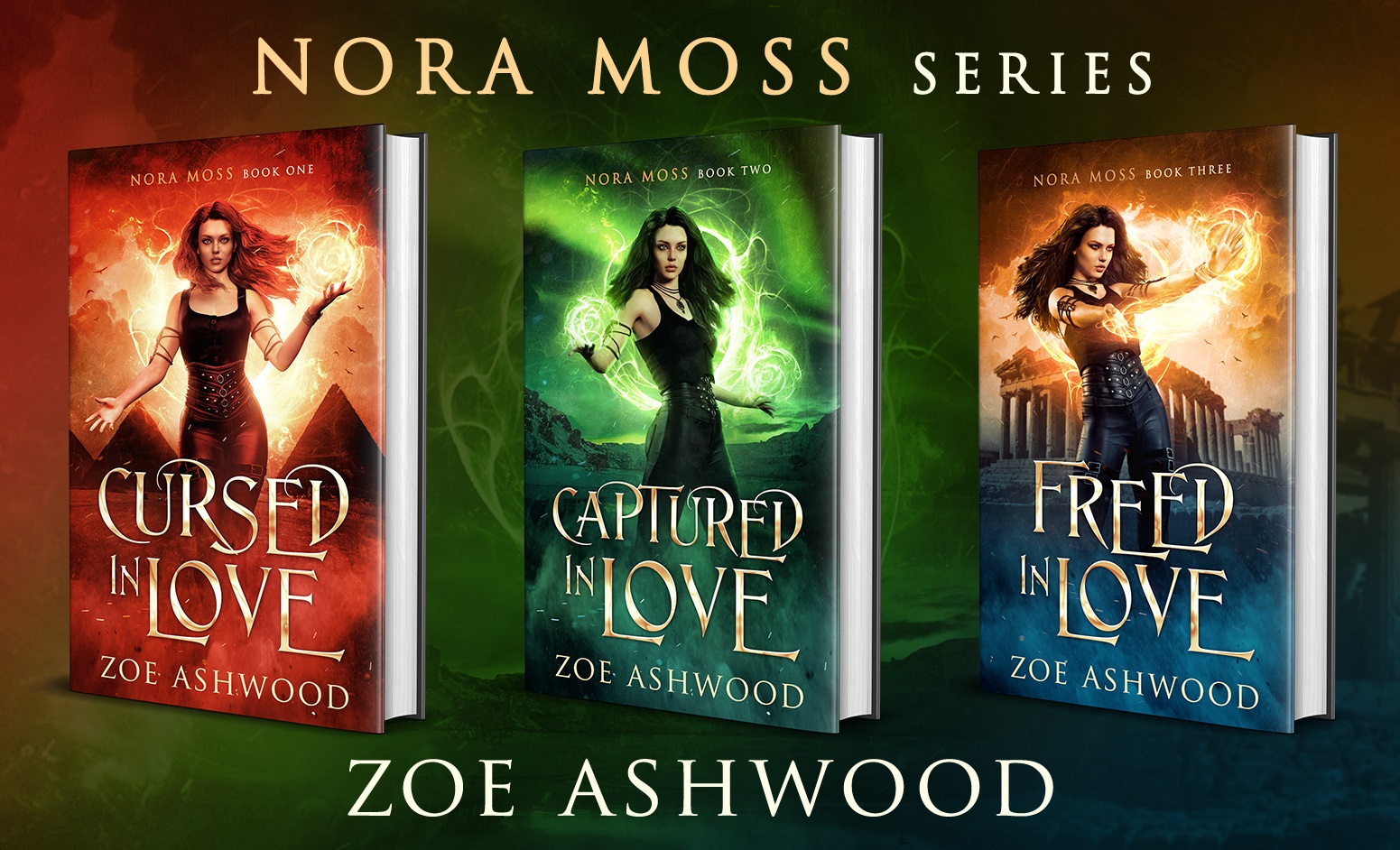 I'll do anything to protect my family, even con my way into the most dangerous treasure hunt in the magical world.
With three men by my side, I embark on a mission to save my father and siblings from the same horrible illness that took my mother.
I need a guide into the Egyptian desert, and my ex is the best man for the job…even though he's an irritatingly sexy vampire.
The strongest curse breaker I know just happens to be my best friend, who I've been crushing on for years.
And to finish off our team, a mysterious stranger I can't stop thinking about is also our fiercest competitor.
We can only win the game if we trust each other completely. No secrets, no pretense, no lies.
But not everyone plays by the same rules. And if I'm not careful, that might cost me my heart…or my life.
Cursed in Love is the first book in the finished paranormal reverse harem trilogy that will take you on a magical adventure around the world. Curl up and enjoy this steamy romance in which the heroine doesn't have to choose between her three heroes - she gets to have them all.
You can find the books here:
If you need to check trigger warnings for this book, you can find them here. Beware of potential spoilers, though!
Happy reading!
xo, Zoe