Hi, dear reader!
It's March 2020, and the world is in the middle of a global pandemic. The Coronavirus is making the rounds, and people are forced to stay in and entertain both themselves and their children - while waiting out a disease that so far has no cure.
Scary times!
But not everything is bad. I think it's important to keep a positive perspective, follow the instructions from healthcare officials, and just keep our heads down until the storm passes. Helping others is also a nice thing to do, so I thought what I could bring to you, my readers, even though we're worlds apart.
Here's a list of my favorite books to take your mind off things. It's a list of books to read when you're feeling down, when you need to put all your worries aside for a couple of hours and just escape into an imaginary world.
It's not necessarily a list of fluffy books - there are books here that will make you cry. :) But all of these managed to pull me into their world so completely, I lost three hours before I realized my butt was numb, it was past my bedtime, and I really had to pee.
Those are the very best books, right?
I separated them into rough categories and added bits of description. Most of the links lead to Amazon US and are affiliate (this means no extra cost to you but might help me put more of these posts together in the future - see more info in my legal pages). There are books for most tastes here - and a category for younger readers as well!
There are also some "obvious" choices on this list - because you might want to re-read those classics with your kids or just for yourselves.
Check the prices: some of the titles might be discounted, especially in ebook form! And paperback books might take longer to get to you during this time, so take that into consideration.
A lot of the classics (that have been out for close to a hundred years) are free as ebooks - their copyright will have expired, so you can get them free. This might be a good time to read those!
Additional tip: if you like audiobooks but Audible is too expensive for you, check out Scribd (this link gives me 30 days free for every person who joins through it - and you'll get a 60-day free trial instead of a 30-day trial!).
It's a (completely legal!) subscription service that offers unlimited audibooks, ebooks, magazines etc for a very reasonable monthly rate. Not all audiobooks are on there because lots of authors are exclusive with Audible, but there's a good selection nonetheless! I use it a lot. Their app is good, and they even offer a free trial, which might be enough (hopefully!) to get you through this pandemic. But it's great to use year-round. I do chores often while listening to audiobooks.
I hope you find your next favorite read here to take you on a journey. I hope you forget about anxiety and stress for a couple of hours. And I hope you get through this unscathed and healthy!
Contemporary and Historical Romance & Romantic Suspense
Whiteout by Adriana Anders - this is a fantastic romantic suspense novel, with a grumpy hero and a sunshine heroine. It's set in Antarctica and really atmospheric! (trigger warning in white: there's a virus in the plot!)
Walk of Shame by Lauren Layne - another grumpy hero/sunshine heroine pairing, only set in NYC! One of my favorite contemporary romances of all time.
The Deal by Elle Kennedy - super sexy hockey romance (set in college). (trigger warning in white: the heroine was raped before the story starts)
Work Love Balance by Alison Temple - a really cute M/M romance!
The Bookshop On the Corner by Jenny Colgan - a feel-good romance and very cozy! Great for book lovers.
The Hating Game by Sally Thorne - this one is great. An office-based enemies-to-lovers romance that takes the trope to a whole new level.
A Nordic King by Karina Halle - super sexy royal romance set in Denmark.
A Week to be Wicked by Tessa Dare - my favorite historical romance of all time.
Pride and Prejudice by Jane Austen - a good one to reread! :) FREE on Kindle!
How Not to Fall by Emily Foster - this is a really sexy romance that's super open about bondage and stuff - but fair warning, you need to read the entire duet for the Happily Ever After!
The Last Piece of My Heart by Paige Toon - I loved this one so much. It's heart-wrenching and beautiful (more chick-lit than regular contemporary romance).
Give Me a Dream by Zoe Ann Wood - I wrote this novella because I love Rome! My husband and I went there for our honeymoon, and it's the most magical city on Earth.
Paranormal, Fantasy, Sci-Fi Romance
Fantasy & SciFi
Uprooted by Naomi Novik - a standalone fantasy novel that I couldn't put down! Inspired by Slavic mythology.
Daughter of the Forest by Juliet Marillier - a beautiful fairytale of a book, with wonderful descriptions and a slow-burn romance subplot. (trigger warning in white: the heroine is raped, but it's handled very well and it's not gratuitous violence)
The Lies of Locke Lamora by Scott Lynch - this is like Ocean's 11 but set in fantasy Venice. It's amazing. (trigger warning in white: there's a plague subplot and lots of mentions to quarantines)
City of Stairs by Robert Jackson Bennett - one of the best-built worlds I've ever read! And the characters are fantastic.
The Name of the Wind by Patrick Rothfuss - a beautiful high fantasy novel. Highly recommended!
Vicious by V. E. Schwab - this one is about supervillains and I loved it so much.
The Martian by Andy Weir - set on Mars, and really fast-paced! Read the book, then watch the Matt Damon movie if you haven't yet.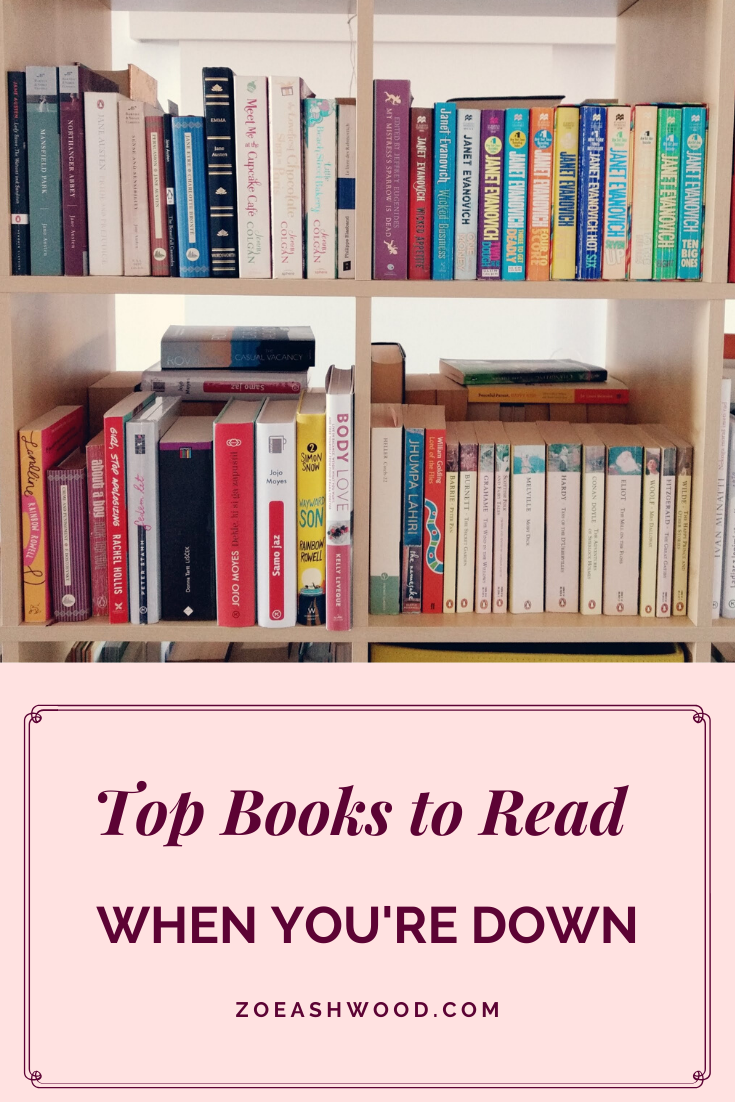 Funny
One For the Money by Janet Evanovich - the first book in the Stephanie Plum series. This is politically incorrect and hilarious.
The Heist by Janet Evanovich and Lee Goldberg - this is like White Collar but with a female FBI agent. Really good stuff!
Agnes and the Hitman by Jennifer Crusie and Bob Mayer - this is funny and crazy.
Other Adult Genres
Attachments by Rainbow Rowell - this is another feel-good book that I highly recommend! It's contemporary fiction with a strong romantic plotline (trigger warning in white: one of the characters suffers a miscarriage. It's not graphic but I thought I should mention it).
The Guernsey Literary and Potato Peel Pie Society by Mary Ann Shaffer - don't let the weird title put you off. This is a beautiful novel written in letters, and a fantastic movie! This one might make you cry, but in a good way.
The Girl You Left Behind by Jojo Moyes - a beautiful novel, set in WWI France and present-day London. So good.
City of the Lost by Kelly Armstrong - this is my favorite thriller series, set in Yukon, Canada. So atmospheric.
Young Adult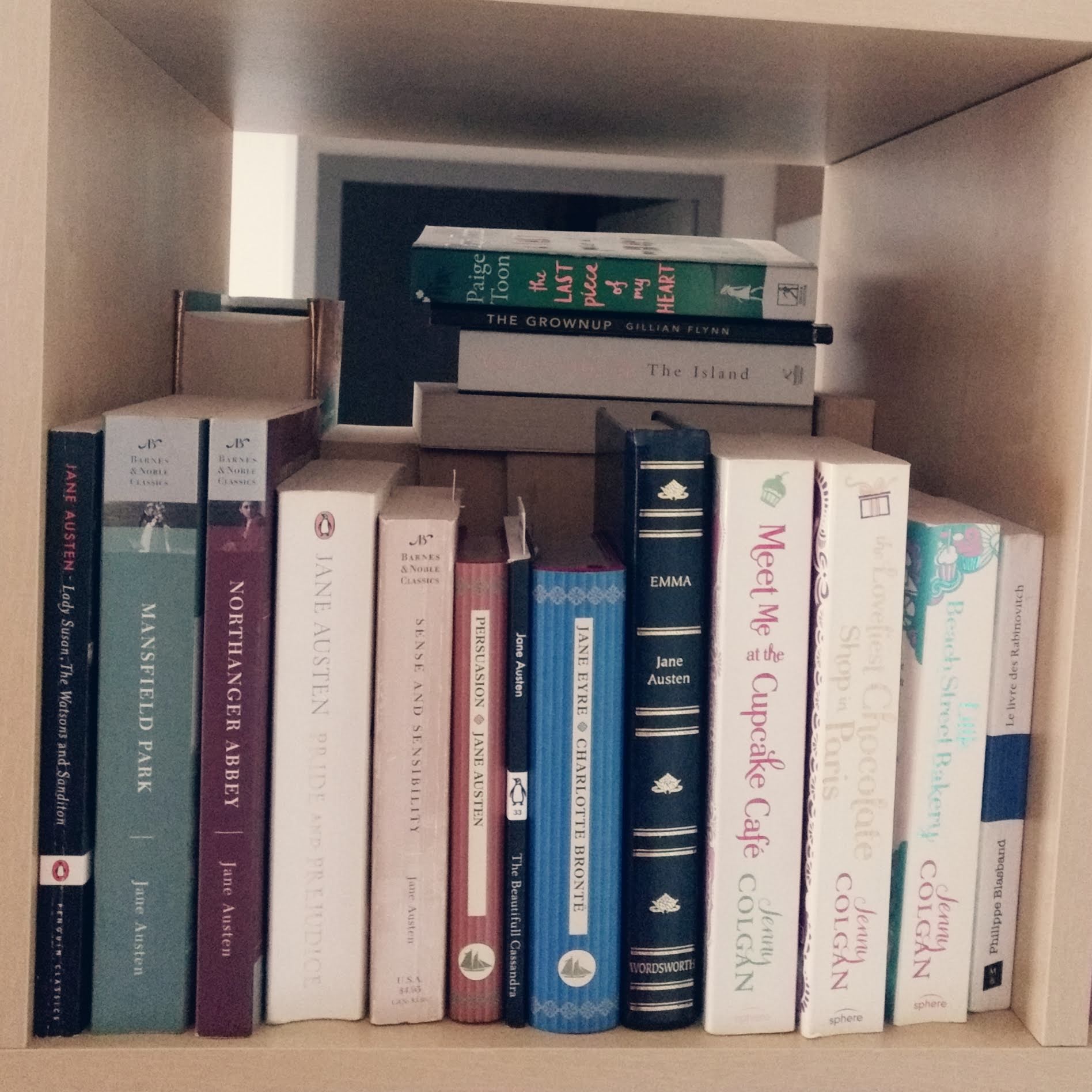 Middle Grade
Picture Books
Non-Fiction
I hope this list helps you pass the time! Let me know your suggestions in the comments - both for your favorite books to read and for any similar posts you'd like to see from me. Tell us a little something about the book - why you loved it. I'd love to hear from you!
Stay healthy and safe!
xo
Zoe