Hi there!
I'm really happy to share the cover of Make Him Howl with you today. It's the third book in my Shift series - if you haven't started it yet, go here!
Make Him Howl was a great book to write, and I enjoyed getting to know Gabriel and Parker. Their story is really close to my heart, so I hope you'll give it a try!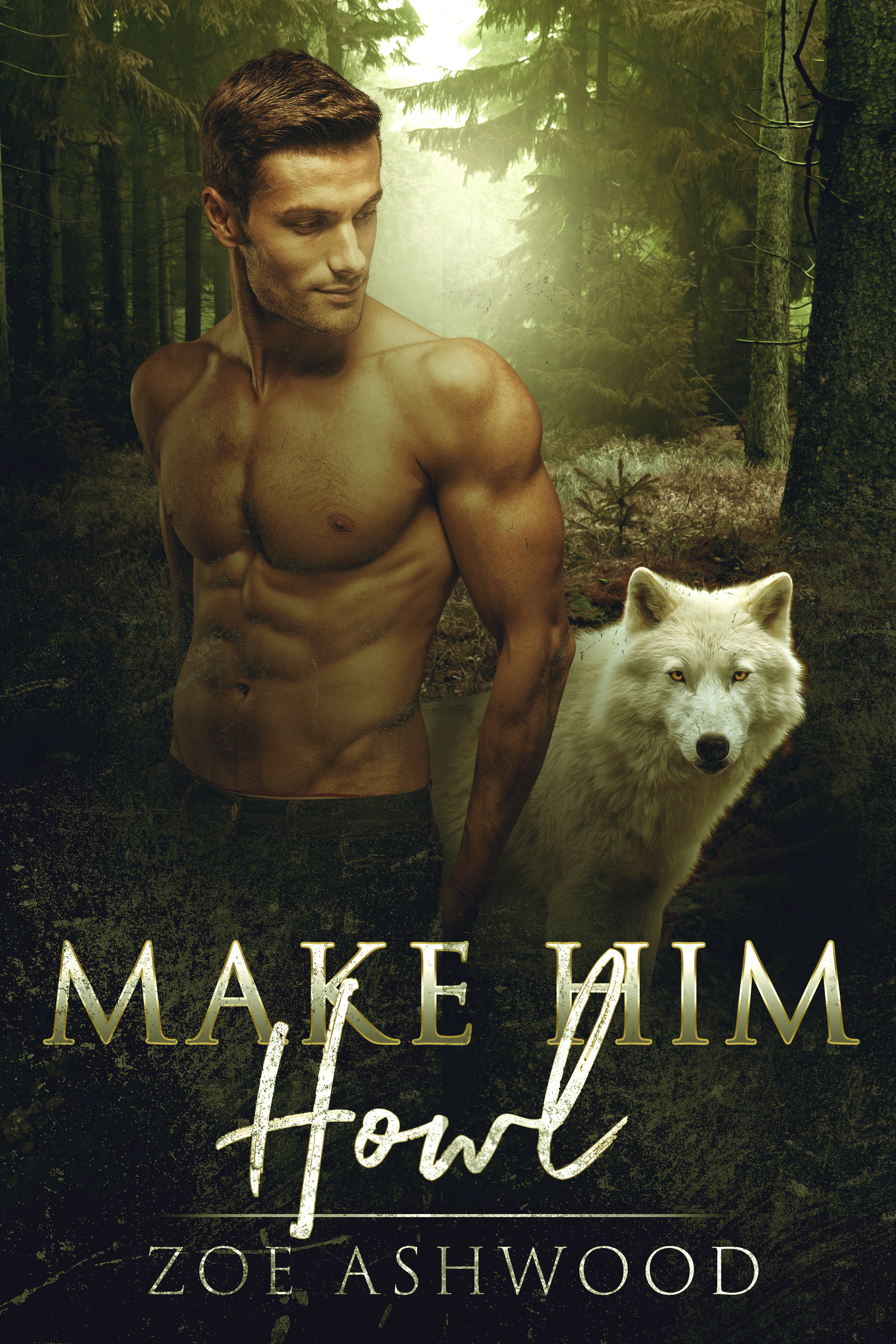 Here's the blurb:
Funny how a wolf can survive after losing half his soul. Twice.
Gabriel is living in a nightmare. His sloppy mistake allowed rogue shifters to kidnap Parker, his best friend and partner. Unwilling to rest and plagued with memories of his twin brother who'd died in his arms, he pushes himself to the limits of endurance in his hunt to retrieve Parker.
Until the day she saves herself.
Parker thought that being secretly in love with her partner was the low point of her career. She was wrong. Forced to compete in shapeshifter cage fights, she commits an unspeakable act she can never undo. With her mind and body too bruised to resume her former job, she's fighting to keep sane. Keeping away from overprotective Gabriel is even harder.
But their enemies are closing in, hurting shifters and humans alike. With so much to lose, their only solution will be to fight together, even if this brings up truths they're not ready to face.
And a cozy excerpt:
She woke up warm and rested. There was a moment of confusion—whose bed was this, and why did it smell like Gabriel?—but sunlight was creeping from between the curtains, and the light in the hallway still burned.
Then she registered the source of that delicious warmth.
Gabriel West, her Shade partner and unrequited love, was wrapped around her, his entire body plastered to her as he breathed softly into the back of her neck.
Parker didn't move a muscle. Controlling her breathing, she kept completely still, as if Gabriel was a time bomb that might explode at any moment. He was pressed to her so tightly, she had no doubt he would wake up if she tried getting away from him. This was a nightmare—exactly what she'd feared, though she'd had no idea that Gabriel was a cuddler. She really should have known. He gave excellent hugs.
You can preorder Make Him Howl on Amazon or add it to Goodreads and Bookbub. My inspiration board for the series is here on Pinterest!