We're halfway through 2017. Whether or not this fact fills me with terror or not is irrelevant at the moment (*screams internally*), as I mostly just want to share the best books I read so far. They're a mix of genres, and not all of them were published in 2017, in no particular order.
Romance - I have to say, most of these are the direct result of being subscribed to the Smart Bitches, Trashy Books newsletter...
The Theory of Attraction by Delphine Dryden. This is a longish novella, but for once, I didn't feel like it was incomplete. The characters were well-developed and the chemistry explosive.
Temptations of a Wallflower by Eva Leigh. I'd previously read the first book of this series and though I liked it, I wasn't blown away. This one was really good, though.
Brooklyn Bruisers by Sarina Bowen. Okay, if I haven't made it clear yet, I'm a huge Bowen fan. This entire series was great, though I have to say I'm really waiting for Becca's story!
WAGs by Sarina Bowen and Elle Kennedy. These two are a dream team. Good Boy was super funny, and Stay was a fast, sexy read, I loved both main characters. Hockey romance is normally the only sports romance that I read because it's a sport I know well.
The Girl With the Make-Believe Husband by Julia Quinn. Pure, sweet goodness. I love Quinn's historicals, she's always fresh and funny.
Walk of Shame by Lauren Layne. This is probably the best romance I read so far this year. Layne is one of my auto-buy authors and this one made it to the top of the list easily. I did find the ending a bit rushed, but the majority of the story is pure perfection.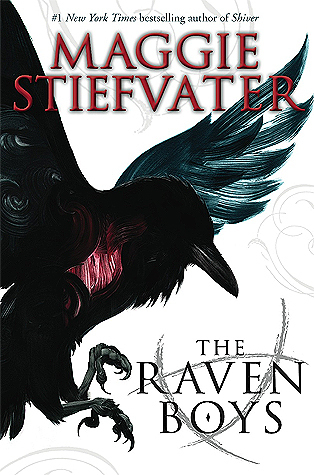 Other Genres
The Raven Cycle by Maggie Stiefvater. This is young adult paranormal/urban fantasy, I binge-read the entire series in less than two weeks (the last time I did that was...when I read The Twilight Saga. Don't judge.). I absolutely recommend this if you're into the genre.
City of the Lost and Darkness Absolute by Kelley Armstrong. I listened to these two on audio and they were fantastic. I don't normally read mystery/crime/thrillers because I'm such a chicken it's ridiculous. But these were just creepy enough and Armstrong really knows how to set the atmosphere!
The Naturals by Jennifer Lynn Barnes. This is another crime/thriller, but it's YA, though no less addictive than the Armstrong books. I also listened to it on Audible and the narration was great!
Take Off Your Pants by Libbie Hawker - the title might suggest this is a romance, but it's actually a book on writing (and becoming a plotter, ditching "pantsing"). I'll do another post soon on favorite writing resources, and this book will make it on the list for sure. I'm currently trying to draft a new book by her rules and it's going really well!
And now for the books I'm excited to read in the second half of the year:
The rest of The Naturals series. I'm going to buy one book each month as my Audible credit comes in (I'm trying not to go overboard with spending on audiobooks...).
Our Dark Duet by Victoria Schwab - this has already been published but I haven't gotten to it yet.
Landline by Rainbow Rowell - Rowell is one of my ALL TIME favorite authors and Landline is the last book of hers I haven't read, so I'm sort of...saving it. I already own a copy, so it'll happen soon.
Shades of Milk and Honey by Mary Robinette Kowal - I just bought this because of friends' recommendations and because the cover is gorgeous.
Hello Forever by Sarina Bowen - yup, another one.
A Dragon of a Different Color by Rachel Aaron - one of my favorite urban fantasy series, this is part #4, with one more to come.
I'm sure I'll be reading a load of other books as well, but I'm going make an effort to read more of the books I already own. I really need to make a dent in my TBR pile.
What are you reading these days? Anything good to recommend? Have you read any of my favorites?
I'd love to heard from you!