Hey everyone,
I decided it was time for an update on my writing. My life has been super busy these past months (work and family stuff), and I tried giving up writing for all of two weeks and ended up being really miserable, so I decided to just write in the evenings after kids go to bed and I've already finished whatever work I had for the day. This means I'm not writing as much as I want to, but I'm making good progress and that's what matters to me.
Right now, I'm about 75% done with the first draft of my romantic suspense - I'm currently calling it The Art of Attraction and it's been fun to write! I tried a new method of outlining (roughly following Rachel Aaron's 2k to 10k book, which I mentioned here), and I find it extremely helpful. Knowing where I'm going - even if I need to replot some minor details every now and then - means I'm not wandering around, writing unnecessary fluff.
I'm hoping to finish it soon and then I'll add the blurb to this site, but in the meantime, here's a graphic I created for it (and yes, I know creating book graphics is a form of procrastination). And if you want to see the whole moodboard, here's a link to Pinterest (you can also check out moodboards for my other works in progress here).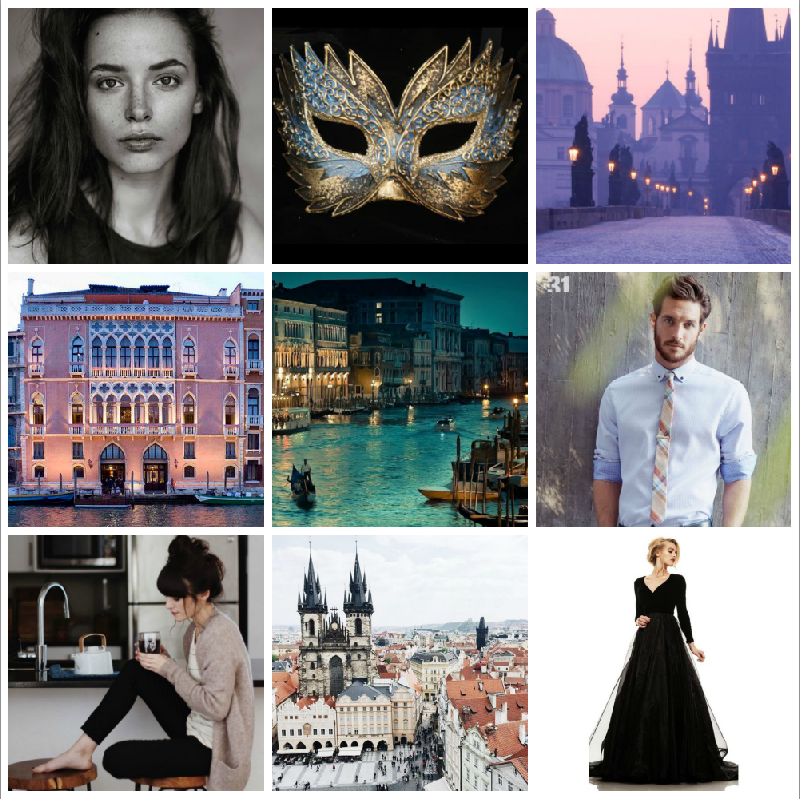 After I finish the first draft of The Art of Attraction, I'm digging into edits for Trust the Wolf, my paranormal romance. I'm actually really excited to edit it - it's been months since I last touched it and I feel like I'll be able to be much more objective with it. And now someone please save this so you'll quote it back to me in a couple of months when I'll probably be moaning about how I loathe editing! The moodboard for TTW is here.
And while I'm at it, I can tell you that I've been toying with the idea of writing a new short story - slightly, um, hotter on the scale from sweet to erotic. I'm not sharing any details yet, and I don't really know how I'll get it out in the world, but I'm excited to write it and have been cheating on The Art of Attraction with it this week. I've never written a short story before (all my stories have been set up as novels, even if I didn't actually finish them), but this one just popped up all short and neat, so I'm going to try to keep it under 20k words and see what happens. I hope the characters don't go wild on me.
I also created a Facebook author page! You can come over and like it if you want - it's still very bare and basic, but I'm working on it. I am a complete newbie when it comes to Facebook and keep badgering my CPs on how to do stuff there (I only recently discovered the private message option and found several months-old messages waiting for me...oops?). If Facebook is more your thing than Twitter, I will now be active on both. As always, my social media links are up top, so feel free to follow me there!
I've been listening to romance audiobooks courtesy of Audible's Romance package, which is taking over all my audiobook time, so I'll need to cut down on that. I'm also reading Phillip Pullman's Book of Dust and liking it quite a lot! I wish I'd re-read the original trilogy before I started it, though, I'm sure there are plenty of hints that I'm missing because of that. My next reads are Eligible by Curtis Sittenfeld, Write Naked by Jennifer Probst, and Landline by Rainbow Rowell. I can't wait to get to them!
What are you reading? How's your writing going? I'd love to hear from you, so make sure to tell me in the comments. And while you're at it, you can sign up for my newsletter by clicking the "Let's be friends" button below. Have a great week!
Zoe